Date of Publication
Frist issue avaliable
Date of Publication
Last issue avaliable
Price for each issue
: 20 cents
Pubisher
Guangzhou Shi Wujiabao Zazhishe
Annotation
Y4X's content ranged across brothel gossip, photographs of socialites, martial-arts fiction ( i.e., lingnan qixia chuan, or Legends of the Extraordinary Heros from Lingnan), 'black-curtain (exposé)', notebook fiction and poetry, as well as songs written by Wong Sam-Fan for Xiao Mingxin, among them Yiyun ('Clouding Over') and Henbu xiangfeng weitishi ('We Should Have Met Before I Became a Monk). Y4X was sold in Singapore, Macau, Hong Kong and Foshan. Its overseas sales and advertising were handled by Vancouver-based Gong Zhenxin Zongbaoju.
Location
Quanguo Baokan Suoyin (CNBKSY)
Contributors
Huang Zesheng · Ku Chi · Tingting Nüshi · Kuai Ren · Songjian Kanyue Sheng · Bing Zi · Bushan Bulü Ke · Sun Feng · Ruobing Nüshi · Shun Feng · Xindongfangshuo · Hua · Yue Ren · Ming Ming · Zhou · Shenshuo · Wang Shunfeng · Hejun · Xin Fan · Qi Feng · Muhuotongming · Bushifangyuan · Haike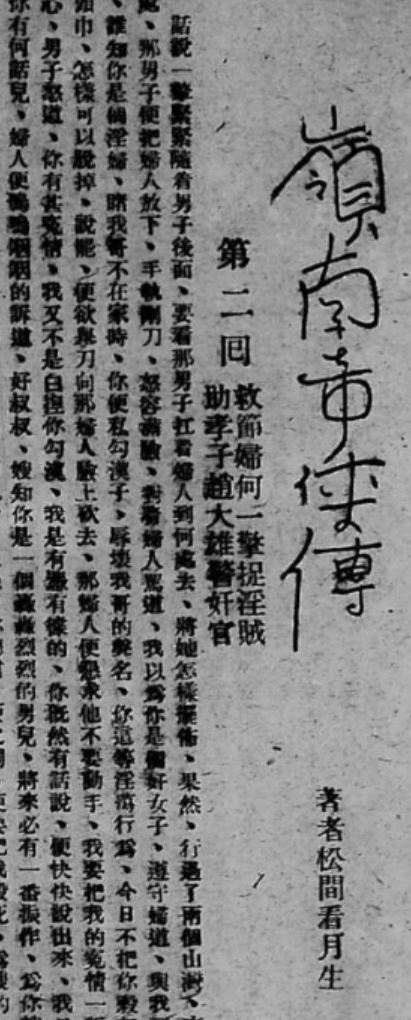 [1] The first two letters in the English title are indistinguishable.